Wait, wait, wait- we need your advice. How do ya get pudding off the ceiling?
The Jolliest Fatman: (A real Christmas tear jerker!)
It was Christmas Eve night at the poorhouse, and all of the paupers were there
I stepped in because it was snowing, and snow always screws up my hair
By the potbellied stove, sat a potbellied man He spoke with some lumps in his throat
His story was sad and his diction was bad, and here is the song that he wrote-
I once was the jolliest fat man, with roses in all of my cheeks
I'd load up my sled every Christmas & go on a drunk for two weeks
My friends say they saw me on rooftops, and sliding down chimneys at dawn
With my reindeer in hand, Id glide cross the land & wake up on somebodys lawn
Then one morning my wife left this message: "Each Christmas Ive spent by myself
Im sick of your stupid traditions, so Ive run off to Spain wit' a elf."
Just then the old man started dying' he screamed "May the Lord take my soul!"
We looked through his wallet to see who he was, his address read simply *North Pole*
So the next time you go by the poorhouse, if by the poorhouse you go
Just take off your hat for a dead guy whos fat, and whisper a silent- Ho-ho..
Music that melts your heart...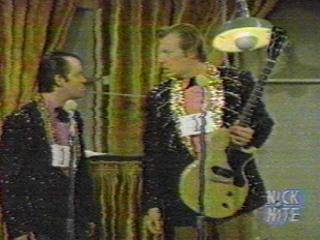 If their music career ever dies, theres always modeling
Night After Night:
Night after night, I held you in my arms
Night after night, I sampled all your charms
Lately I can tell, your marching to a wedding bell
I only wanna do whats right
But who wants to look at the same broad
Night after night
Night after night
Night after night
Night after night, I treat you like a queen
Night after night, cause you was seventeen
Then your birthday rolled around, so you let me go to town
Now I've lost my appetite
Cause even true love can be boring night after night
Night after night
Night after night
Night after night, I think of you and smile
Night after night, but only for a while
Then I'll find someone new, wont be someone dumb like you
Someone who wont know how to fight
And wont make me sleep on the sofa night after night
Night after night
Night after night
I know your jealous!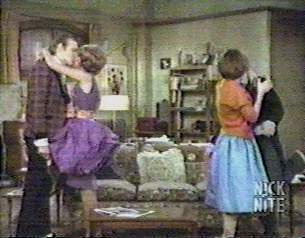 Sadly, they must be taken.
Here it is. The song that got them where they are today!!!
Star-Crossed:
I live on the north-side, she lives on the west
The west is the worst side, the north is the best
Her motha's a drunk, her fatha's a punk
But I know (But I know) that someday (That someday) Our love could be real..
But we're star-crossed
We're like Romeo & Juliet
Star-crossed, she just dont belong in my social set
But I know (Yes I know) That someday (That someday)
Our Lord will look our way and we'll be free woooaaahoaah
We meet in the shadows and wish on a star
I kiss her in a phone booth or under a car
Our friends put us down, they say we're a clown!
But it hurts (Yes it hurts)
And its hurts (Yes it hurts!)
But we're star-crossed
We're like lollipops and caviar
So Ill drop up to the resevoir
Even though (Even though) its a sin (Its a sin)
We'll throw eachother in and we'll be free
(Play it warm and mellow Squig)
*Clarinet solo*