This is the page that is non-Happy Days related. I go through the legal i.e. BORING stuff, and if I couldnt make your time any more wasteful, I ramble on and on about my life...yadda yadda yadda
Lets see...First off, my name is Crystal and Im 18 years old and just graduated from high school. I live in a small town in New Hampshire. I hav an obsession with TV (thus resulting in two tv websites). My favorite show (duh) is Happy Days, and secondly Laverne & Shirley. Obviously those are the two shos I have sites up about. I was hoping to make a Brady Bunch site, but I have SO much ideas for it, I think my head would expload mid-creation. For more info on me, check out my Laverne & Shirley website on the EXTRA! EXTRA! page.
I am in no way affiliated with: Happy Days, Laverne & Shirley, or Conan (GRR!). This is strictly a fan site dedicated to my shows.
Also, if you were wondering, NO- I am not going to add pages about the actors biographies. Why? Because I would basically be copying a bio site, so I might as well save myself the time and engery and just give you the links if you want to read about them.
www.imbd.com
<--FYI: Ive noticed that that site can sometimes be innacurate though!
Awwww!!!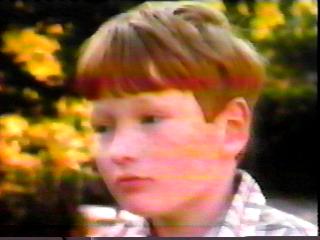 Conan as a young chap.
*Feel free to submit ideas and stories to me! If you have a fanfic story you would like me to put up here, or would like to link us together, or maybe you just have a suggestion, please email me!
Growwwl...Who is THAT??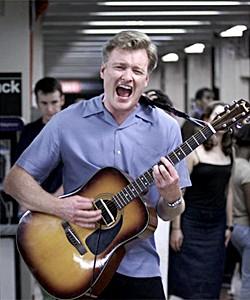 Ohh him?? Just my husband Conan.